Backyard Blog - The Latest Design Ideas
If you are planning or designing your backyard - and why else would you be at Backyard-Design-Ideas.com? - you need to be up to date with the latest ideas and information. The process of backyard design is usually one that unfolds over time, usually months or even years. Things change - new products are developed - technology advances - and your design will need to change as well. You're always welcome here, but even if you haven't checked back with us in a while you can stay abreast of new information by subscribing to our blog. You may get the best new idea just in time for your project.
Subscribing is easy! Just click on that orange button that says RSS and customize your options.
While you're here, check out the items below for help with your backyard design.
Aug 31, 2015
The Best Outdoor Kitchens - Design Ideas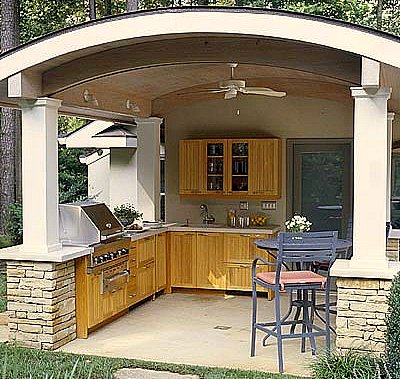 Simply the Best place to find ideas for outdoor kitchens - tips, suggestions, designs, and more.